Employment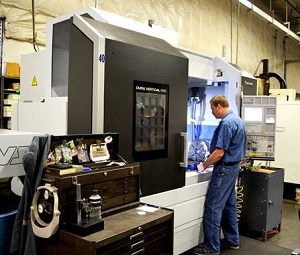 We feel that our low employee turnaround, reflects the way that we treat our employees and skilled machinists at Portland Precision. We pride ourselves in promoting from within and providing career opportunities to those with an aptitude to learn and grow.
Current job openings:
2nd Shift CNC Setup / Operator


2nd Shift Machinist / Operator
We need a CNC machinist that can setup and operate CNC vertical machines. Both Haas and Mori Seiki experience required along with program editing experience preferred. In a AS9100 manufacturing job shop.
Hours are Monday thru Thursday 3:30pm to 2:00am
Holidays off
60 day probation period
Matching 401k
PTO
Great place to work with great atmosphere. Involved local owners