Employment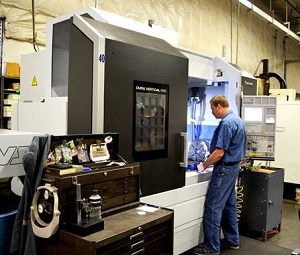 We feel that our low employee turnaround, reflects the way that we treat our employees and skilled machinists at Portland Precision. We pride ourselves in promoting from within and providing career opportunities to those with an aptitude to learn and grow.
Current job openings:
CNC Operator 2nd Shift
Looking for a CNC Operator with horizontal experience preferred 3+ years' experience.
Experienced Quality Inspector
Looking for an experienced quality inspector. We need someone that has inspected complex machined parts, knows GD&T, able to program a Zeiss a big plus. Must be able to inspect parts with basic tooling such as calipers, micrometers and test indicators and on a granite surface plate.
We offer an excellent benefits package which includes:
Medical
Dental & Vision 
401K
Paid Time Off (PTO)
Competitive Salary (based on experience)
Life Insurance
Clean Environment