Close Tolerance, High Speed Precision Machining Since 1967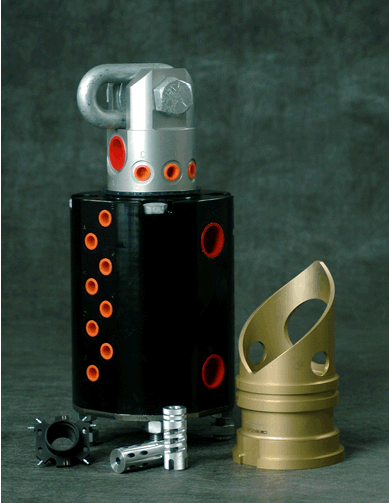 Portland Precision Manufacturing is dedicated to producing top quality precision machined parts and products that meet or exceed our customers' expectations. With in-house engineering assistance, a full range of secondary services, and the capabilities to provide prototypes and short- and long-run production, we are your one-stop shop for precision CNC machining.
We are AS9100D & ISO 9001-2015 Certifed, ITAR registered, and a member of the Pacific Northwest Defense Coalition. Contact us today to get started on your project.
Precision CNC Machining Service
Portland Precision has specialized in tight tolerance, high precision machining for more than 50 years. Working from customer designs and utilizing advanced CNC machining and turning technology, we produce custom, close tolerance prototypes and production parts from a wide range of materials. We have the experience and the expertise to deliver even the most complex parts with perfect accuracy and repeatability.
The 5-Axis Machining Experts
There is no better, faster, or more efficient way to produce complex 3D parts than 5-axis CNC machining, and Portland Precision are the 5-axis machining experts. With our state-of-the-art multi-axis technology, there are essentially no limits to what we can create. We deliver highly intricate parts with unrivaled precision and tight tolerances of ±0.0005" or better. We will turn your CAD/CAM designs into dimensionally-perfect products.
Tight Tolerance Machining for Demanding Markets
Customers from a broad range of demanding industries turn to Portland Precision for the tight tolerance CNC machining their projects require. We specialize in providing metal and plastic parts for precision optical equipment, and if we can meet the rigorous standards of the precision optics market, we can meet anyone's! We are the #1 choice for high precision CNC machining for clients in electronics, medical device manufacturing, aerospace, and other critical industries.
Precision Machining in Metals, Alloys & Plastics
Proven expertise and advanced CNC technology enables us to produce high precision parts from a broad range of metals and plastics, including Ultem and other exotic resins. Whether you need standard aluminum, brass, and copper, or specialty alloys like tungsten and magnesium, we can maintain the tight tolerances and superior precision your products require.
Our Secondary Services Give You More Complete Parts
Let Portland Precision do more of the work, so you don't have to! We have partnered with a wide range of secondary operations to add further value to the precision machined parts our customers need. These services will help reduce costs and production time on your project. We can provide assembly, surface finishing, heat treating, and more to give you more complete parts that better match your final product designs.
Contact Us for Tight Tolerance CNC Machining & More
Portland Precision is only name you need to know for turnkey CNC machining. From the design assistance and prototyping through full production and secondary processing, we do it all. Request a quote on full service precision machining for your project, or contact us to learn more.